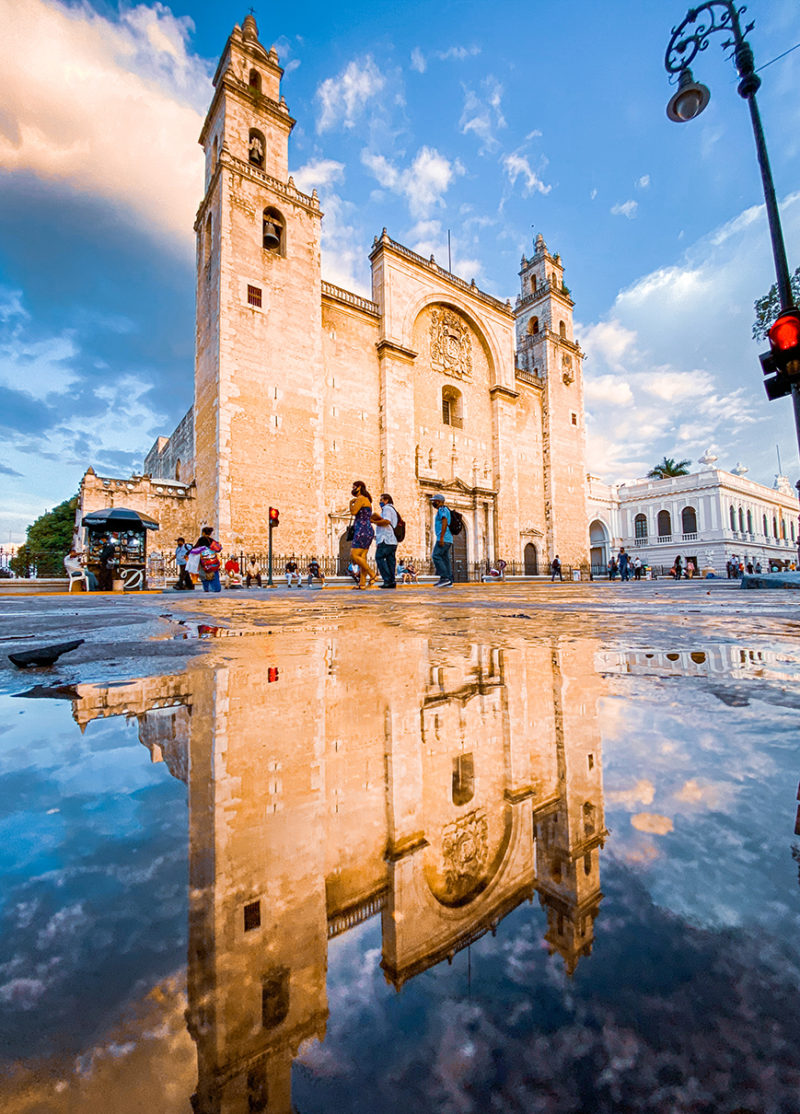 Host 2023 - Yucatán
Embrace the many colors of Yucatán state
From memorable flavors to standout must-sees, Yucatán pops with a vibrancy all its own.
It's hard to capture what makes Yucatán State so special, mostly because there are so many aspects of the region that stand out as noteworthy. Steeped in history, Yucatán vibrates with the soul of a region shaped by its deep Mayan roots. This is a part of Mexico where tradition and culture lead the way–a land full of historical richness and sacred places.
About the host region
(2023)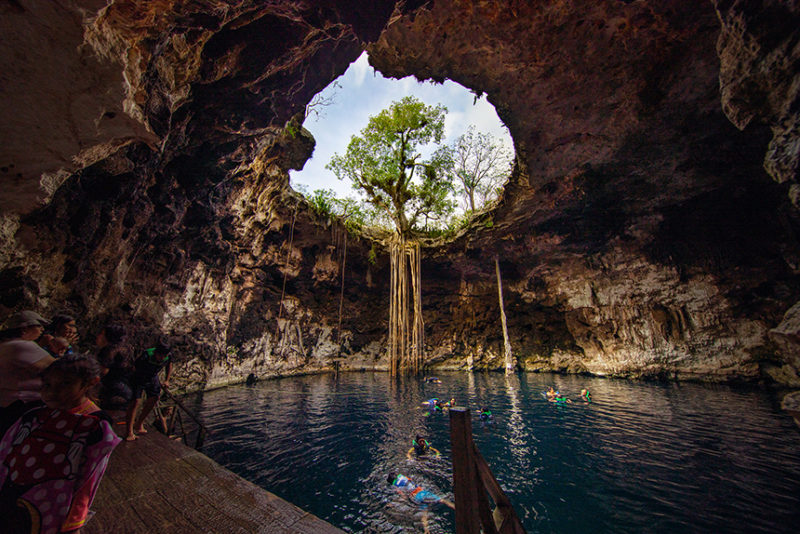 Yucatán
It's also the many vibrant hues of Yucatán that leave their mark. Whether it's the deep crystal-blue of a seemingly bottomless cenote, bold green of lush jungle encroaching on ancient Mayan ruins, or the eye-catching pop of pink worn by a resident flamingo, this is a colorful area of Mexico well worth discovering.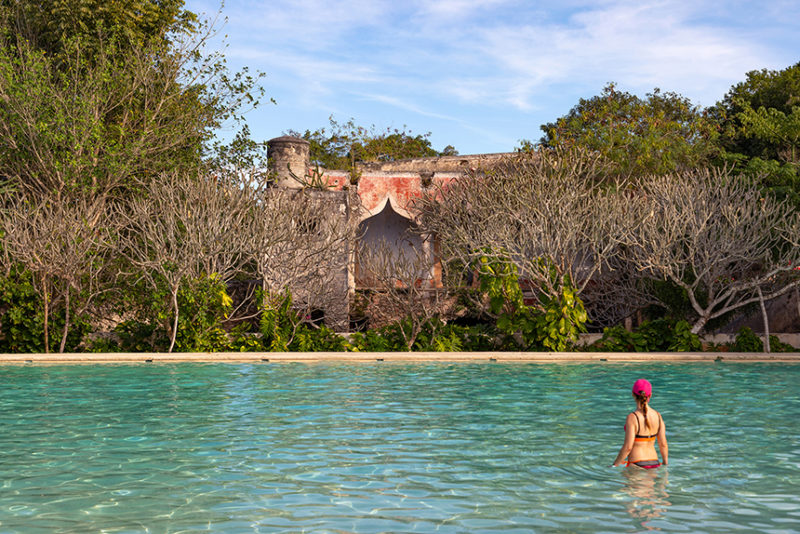 Into the deep blue
Unique to the region, there are thousands of cenotes in the Yucatán. Filled with crystal-blue fresh water, these otherworldly sinkholes are stunning to see, whether deeply subterranean, or above ground framed by vibrant jungle. Perfect for a refreshing swim, cenotes were also revered by the Maya (cenote means "sacred well") and no trip to Yucatán State would be complete without visiting at least one.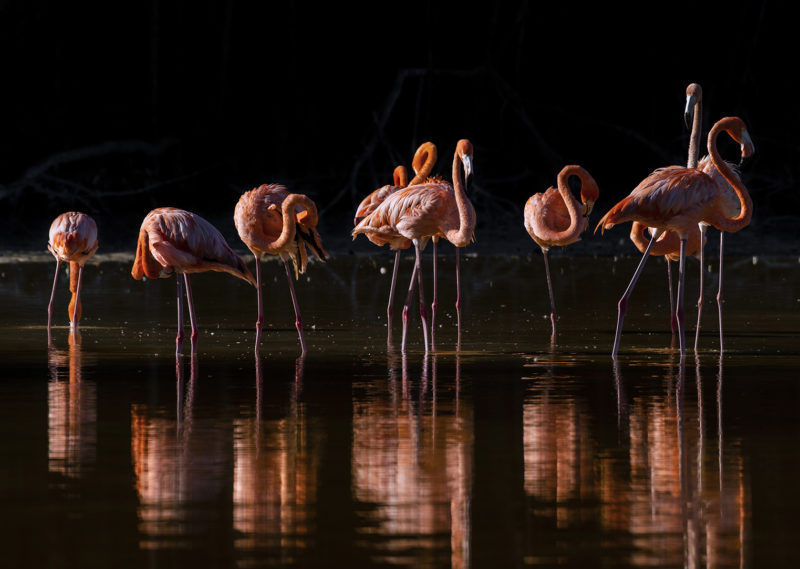 Pretty in pink
Grab your cameras! Yucatán State offers more than enough epic scenery for anyone interested in spending time in nature. Celestun Biosphere Reserve for example, is home to more than 300 bird species, including an abundant population of vibrant pink flamingos. The area also offers lush jungle, white sand beaches and dense mangroves to explore.
Awash in white
Known as La Ciudad Blanca (The White City) due to the predominance of white limestone that was used as a building material in the city, Mérida is also one of the safest cities in Mexico. The capital of Yucatán State holds many opportunities to experience local culture, traditions and art, along with sprawling archeological sites like Chichen-Itza, a UNESCO World Heritage Site and one of the New Seven Wonders of the World.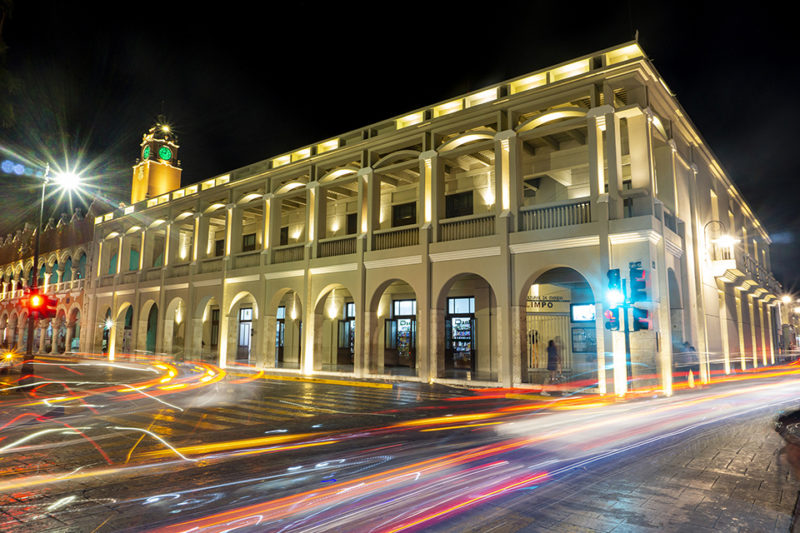 Yes to yellow
One of Yucatán's seven Magic Towns (named for their historical and cultural significance), Izamal is known for its eye-catching array of richly hued buildings. This colonial city was founded in the 16th century and every house, church and shop you see is painted the same golden-yellow. Easily explored on foot, Izamal's welcoming cobblestone streets hold surprises at every turn.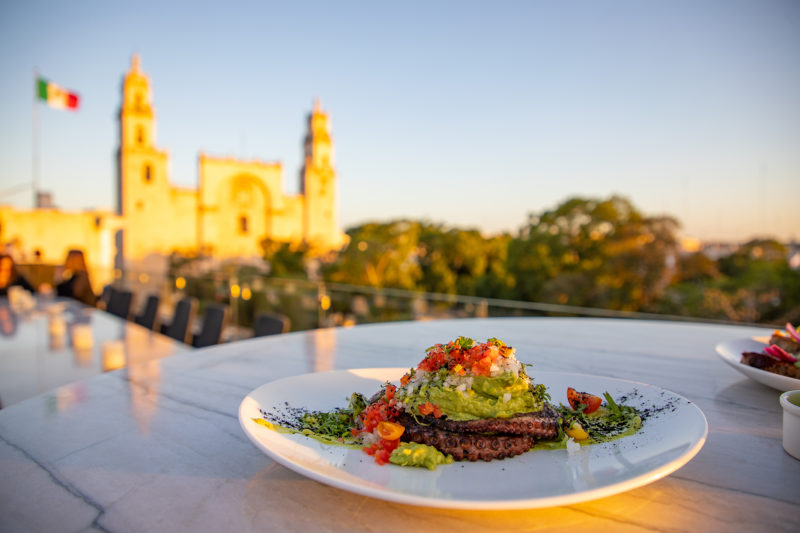 A rainbow of flavours
A unique combination of condiments and spices (including pumpkin seed, oregano, red onion, sour orange, sweet chili, lime, achiote, habanero pepper and cilantro) give Yucatán food its distinctive and memorable flavor. Don't miss out on sopa de lima (a comforting soup with a signature tang) or papadzules.
In addition to the chance to dive into a cenote, eat amazing food and explore a history and culture with endless stories to tell, the State of Yucatán is ripe with opportunities to experience the legacy of the Mayans, as well as the area's unique biodiversity and natural attractions.
Join the competition
Registering online is the easiest way to enter your wines. Our team will guide you through the registration process.